This is not my store but a competitor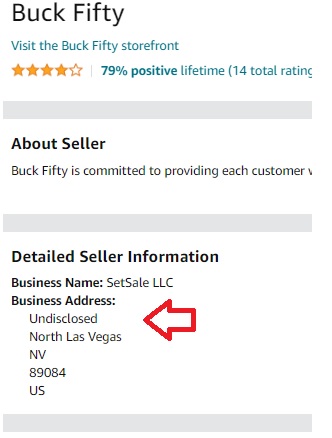 How did they make that address get through?
Its simple - they changed it after verification, and the address has yet to be re-verified by a bot since the last "verification sweep"
I agree with @PC_Parts that it takes some time for Amazon to start with verification and the address containing updates will be visible immediately.
Yes. Thank you for reminding me that I wanted to switch back to my PO Box. This is what displayed: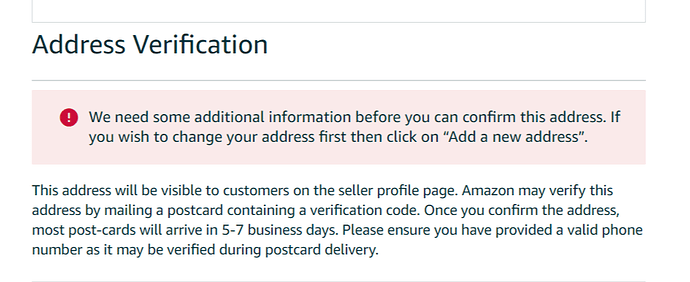 It recommended adding a new one, but I couldn't switch it back. If I vanish, it's my own fault.
You are welcome


I should have forgotten. This was 5 days ago, and Amazon has already suspended my account.

Figures… I have a hot, new product. I created the listing yesterday, and my competitor is now sitting in the Buy Box. Grr…
So sorry to hear that. Have they given you a reason?
Your account has been deactivated.
To comply with the INFORM Consumers Act, Amazon needs to collect and verify information about your Selling on Amazon account. Because we have not received the requested information, your account has been deactivated. To reactivate your account, review the list below and go to Seller Account Information to complete verification.
Once you have completed verifications for all outstanding requirements, your account will be reactivated within 48 hours.
It's been what four days since I changed it? They decided not to wait until I received the code. So, I switched back to my street address this morning, and the address is now verified.
HOWEVER, they have yet to reactivate my account. Can't get to Seller Support, because clicking on Help brings up a blank page letting me know my account has been suspended.
I used my last Seller Support Case ID to plead my case. They're probably going to wait the 48 hours to make sure I get the message.
That's really unfortunate. So, in essence, if you make any changes to your account now, it could result in a suspension under the INFORM Act?
Have they given you any warning or deadline to fix it before suspending your account?
Have you managed to get reinstated yet? I heard that Amazon now started mass-suspending any sellers who failed to get the INFORM Act verified yet.
Mine has been verified only a few days ago.
Nope, none whatsoever. After being a top performer for more than 13-years, this is how they treat you.

They suspended the account, what four days after requesting an address change? They didn't give me the opportunity to get the code from our PO Box.
It's now more than 48-hours, and I'm still waiting to be reinstated.