Ask them to enforce it through Amazon. Until then it is just a intimidating letter.
Even when it is enforced through Amazon, very likely you should be alright as long as you could verify authenticity of the product (a verifiable invoice would work).
Yes it certainly looks real, but it doesn't necessarily mean you have done anything wrong. They use language intended to intimidate you into removing your product offering. It's probably not worth the hassle to continue selling this Asin in the future but I would sell the stock you have if it's genuine and sources through a genuine distributor
thank you for your information
Looks like they give IPs. Me personally I'm not dealing with IPs, so I'd stay away. Too many other products to sell that don't IP.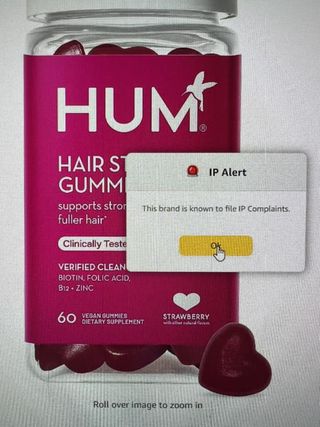 this is a cool tool. What is it?
IP Alert, I bought the lifetime liscense.
yeah, I'll just be safe and remove it.