I just can't login and it does this every time I try to confirm my mobile number!!
So frustrating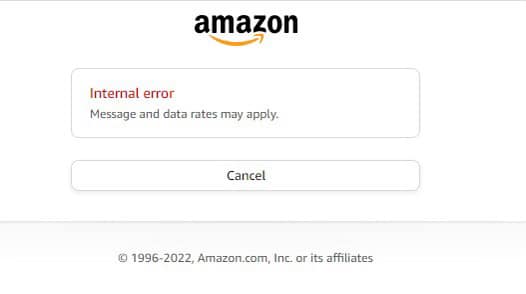 Maybe you are logging onto a strange site as copyright should read [incorrect date]
© 1999–2023, Amazon.com, Inc. or its affiliates
I have been getting similar error messages lately when attempting to login.
Try refreshing your browser and clearing its cache and cookies.